A new way of Supporting composers
Secure the future of music
With Music Patron, you can give composers the freedom to create new music, connect with them, and truly support their art.
Join a game-changing community
Creating new music requires innovation and risk-taking
Not all composers have this freedom. With Music Patron, you can change that.
Join a community of music lovers and directly support composers.
Enjoy the feeling of making music happen.
Hear it from our honorary patrons
"I believe in supporting the music of tomorrow. Music Patron is a new and important way to do this. It gives ordinary people the chance to directly support a composer, provide that composer with game-changing income and help bring new music to life."
Sir Simon Rattle OM CBE
Conductor
Everyone can become a music patron in just 3 steps.
Pick a composer, set up a monthly donation, and enjoy a music-filled future.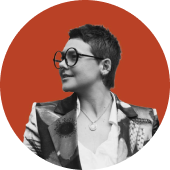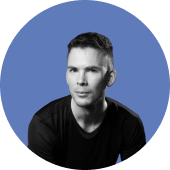 "Spending time with my composer is interesting and calming. It's exposure to something new, a different take on the world, a few snippets of enjoyable music."
Imagine a world with no music
The pandemic, the unstable economy, and cuts in public funding have led to less music being produced and fewer opportunities for composers to take risks and innovate.
You can have a game-changing impact on the creation of new music.

Make a meaningful connection with composers, get an insider's view of their creative process and receive exclusive content.
Hear it from our honorary patrons
"Music Patron is a timely and generous initiative to provide for British composers the lifeline of sustainable income. 
It is also an intriguing and unusual way for individuals to involve themselves in something with lasting creative value."
Howard Goodall CBE
Composer, broadcaster
Our solution to a global problem
of composers have considered abandoning their career during the pandemic. 
monthly Spotify streams are required for an artist to make minimum wage.
of composers earn less than £10,000 per year from composition work.
Stuart's work explores themes of humanity in/as nature, the use of language through the singing voice, and mythology.
Patrons supporting Stuart will get a first-hand perspective on the many elements within his creative process and understand an authentic journey of a composer.
Stuart's music brings emotion to the fore, and spans a wide variety of genres, including opera, instrumental, vocal and electroacoustic music.
Patrons will be able to discover the motivations, inspirations and background influences (musically and beyond) behind Stuart's work through distinctive digital content such as behind-the-scenes material and works-in-progress, teaser tracks, playlists and personal blogs.